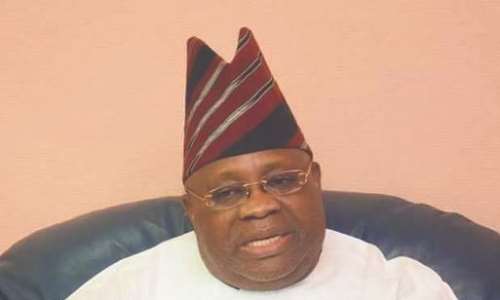 The candidate of the People Democratic Party in tomorrow's gubernatorial election in Osun State, Senator Ademola Adeleke has today denied the claim that he stepped down for Senator Iyiola Omisore of the Social Democratic Party (SDP)
Adeleke spoke through his media aide, Malam Olawale Rasheed who explained that the PDP candidate remains in the race to win.
His worda "Ademola Adeleke has not stepped down for anybody. He remains the candidate of the PDP for the election.
"Senator Adeleke did not attend any meeting with General Olusegun Obasanjo or Senator Iyiola Onmsore .He did not have any pact with any of the personalities .
"Senator Adeleke remains the PDP candidate .So voters are urged to ignore any fake news about Adeleke having any pact with SDP or ADP."